Filling: Memory Foam
Material: 100% Polyester
Feature: Memory, Anti-acne, Anti-snore
Fabric Count: 60
Part: NECK
Set Type: YES
Grade: Grade A
Shape: Concave
Weight: 0.5-1 kg
The pillow of the future.
the only one of its kind to be designed to perfectly contour to your neck and shoulders.
The result? No more waking up feeling groggy, achy, and moody!
Upgrade your pillow today—your neck and shoulders are counting on it.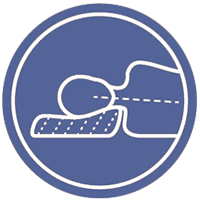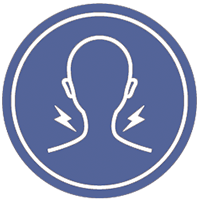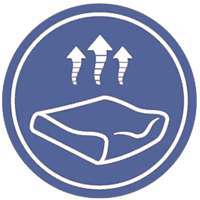 Deep, Pain-free Sleep. 
Every Night.
Precisely molded to the specifications of the human body, ensuring perfect posture in every sleeping position.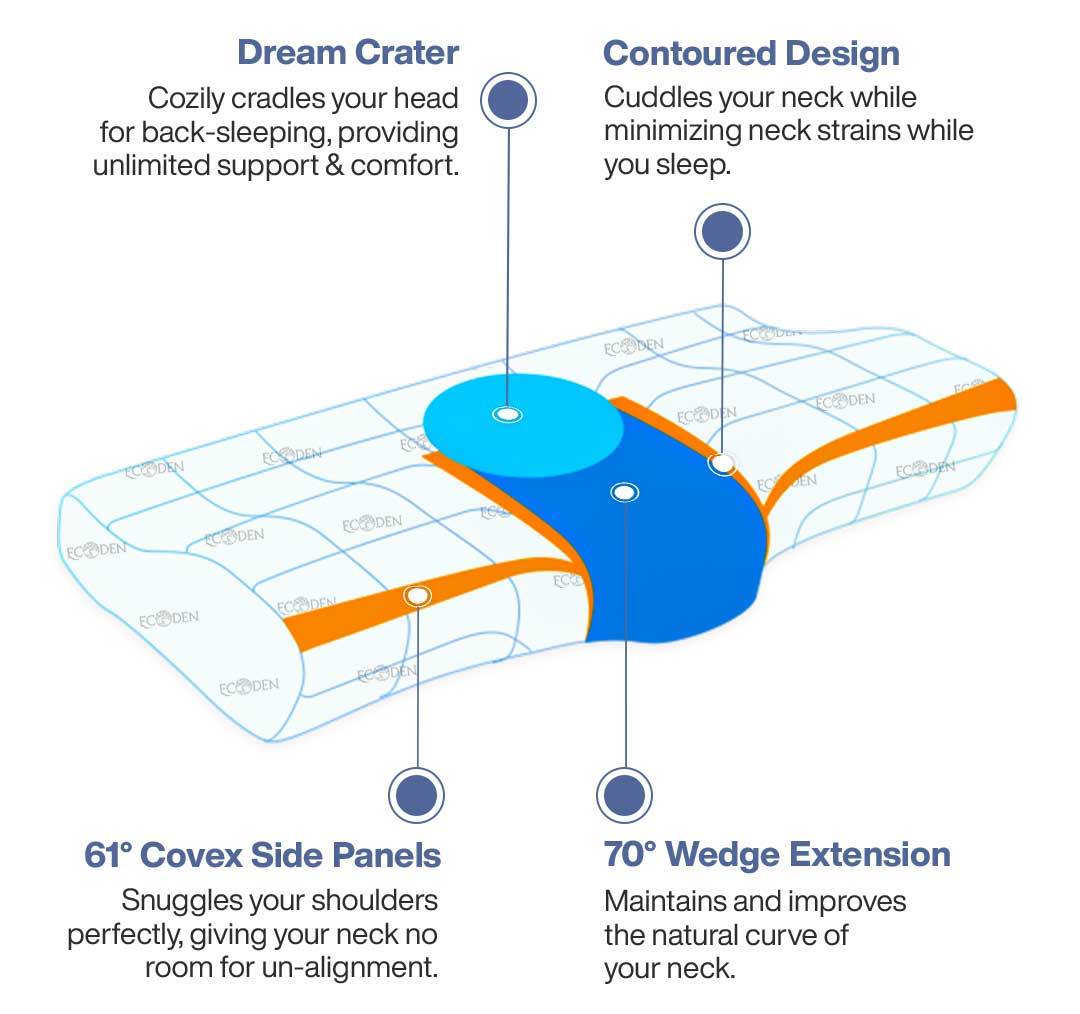 Claim the benefits of proper sleep posture
Eliminates neck & back pains
• Enforces the neck to return to its natural curved position, preventing unnatural spinal alignment.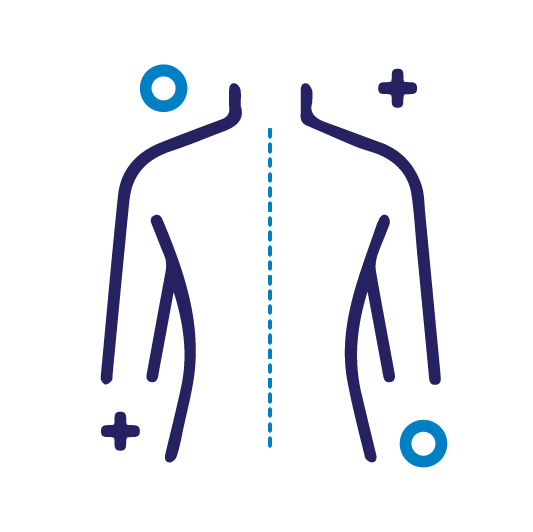 • Distributes the gravitational forces evenly during slumber, relaxing your muscles, and reducing the effort needed to fall asleep.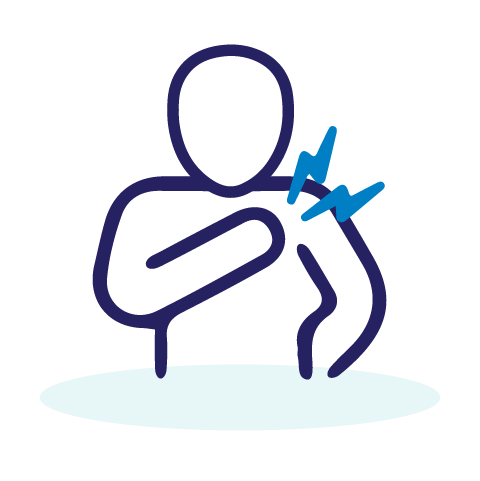 • 61° side panels snuggles your shoulders during side sleeping, promoting perfect alignment.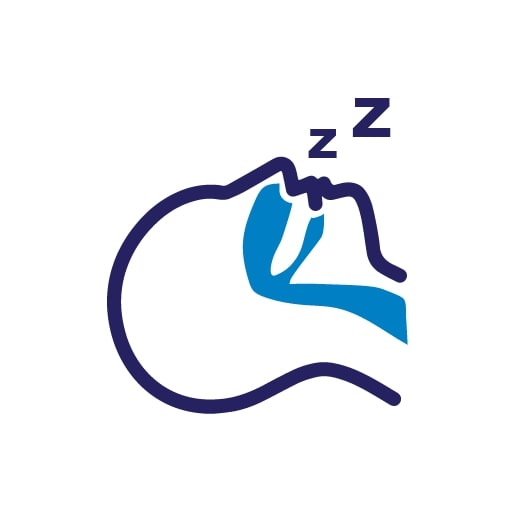 Reduces sleep apnea & snoring
• 70° wedge extension widens your windpipes, allowing undisturbed airflow during slumber. 
Are you tired of sleeping with pillows that just aren't right for you?
There's nothing worse than waking up with an awfully stiff neck.
Chronic neck pain. Bad mood every morning. Constantly feeling tired.
Sound like you?
You have the opportunity to make a change. The memory foam pillow eliminates neck pain allowing you to experience an amazing night's sleep.EVERY NIGHT  
The world's comfiest memory foam pillow. Guaranteed.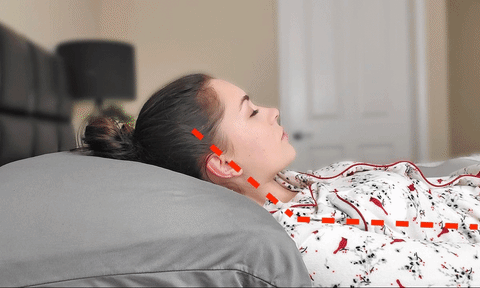 A pillow to support you and your dreams
If you're waking up with neck pain, chances are your pillow is not doing an adequate job in keeping your neck aligned during sleep, resulting in strain and tension. 
With the help of cutting-edge technology and our sleep experts, we have finally developed a pillow that ensures perfect sleep posture in all sleeping positions.
Stop letting neck aches prevent you from living life to the fullest. Memory foam pillow is guaranteed to eliminate neck & back pain and improve your quality of life within 30 days, or your money back. No questions asked!
Safe for you, your family, and our Earth
certified under the strictest eco, health, & durability standards. Uncertified foams can be harmful to both your immune system and our ecosystem. You can sleep with peace of mind, knowing that you are resting on healthy memory foams. 
Memory foam for out-of-this-world comfort

Promotes circulation to relieve pressure on problem areas.

Ergonomic design relieves pressure on the lower back.

Correctly positions your head and neck for the best night's sleep.

 

Is Your Pillow The Culprit?

We all know how frustrating it is waking up with a neck stiffer than a board.Those best laid plans, ruined by neck pain.

 

The Pillow has an ergonomically contoured design to keep your neck & spine in ideal alignment while you sleep. Correctly positioning your head and neck so you canenjoy a deep sleep and wake up refreshed.

 

So switch out that old pillow for your own and say hello to life-changing sleep (and goodbye to a sore neck).

 

Experience Instant & Long-Lasting Benefits

- Instant neck pain relief 

 - An deeper sleep every night

- Posture improvement

- Reduced stress & anxiety 

- Improved circulation

 

Why Choose Memory Foam?

 You've probably heard about memory foam by now but can it really improve the quality of your sleep?

 

The Pillow uses innovative memory foam technology to intuitively mould to your body in response to heat and pressure and evenly distribute your body weight. 

 

What does that mean?

 

A pillow that continually adapts to provide you an amazing nights sleep. The soft memory foam relieves the burden on your body to give you that weightless feeling (Imagine sleeping on a cloud).

 

 Our pillows are made with high quality material so you don't have to worry about them losing shape or density.

 

Think back to the best nights sleep you've had. Now you can get that every night with the Memory foam pillow.

 

Frequently Asked Questions

How long until I see relief in my neck pain?

Instantly! Our pillows will provide instant relief from neck pain & tension the first time you use it. When you switch your pillow, there will be a noticeable difference in your neck pain.  



 

Is this just for back sleepers or can side sleepers use it too?

The Pillow works for both back and side sleepers. It even works for stomach sleepers!

 

 

If I sleep on my side will I sink into the pillow too much?

No, even if you often roll from side to side during the night and you won't sink into the pillow. It holds it's shape very well.

 

Yes, this pillow is made of high-quality memory foam, it's very soft.